Boston Snow Being Shipped to Pluto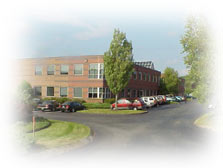 News Release
Media3 Technologies, LLC
North River Commerce Park
33 Riverside Drive
Pembroke, MA 02359 USA
tel +1 800 903 9327
news@media3.net
http://www.media3.net
For Immediate Release
April 1, 2015
CONTACT: Bob Caldwell
Corporate Media
781-826-1213

Boston Snow Being Shipped to Pluto
April 1, 2015 (Boston, MA)-- Still weeks away from seeing grass after the historic snow totals Boston received this winter, 2 companies with Boston roots are helping to do something about it, Media3 Cloud and O'Leary Financial Group.
In April 2011, Sir Richard Branson of Virgin Atlantic announced his purchase of the former planet Pluto for an undisclosed sum and his intention to have it reinstated as a planet by bulking it up. Soon after that announcement, Media3 and Branson announced their joint venture of building a cloud datacenter on Pluto and continuing to press for its reinstatement.
To speed up the bulk up process and utimately the planet re-accreditation process, Media3 will immediately begin shipping all remaining Boston area snow to Pluto. Using liquid nitrogen, the snow will be compacted and frozen to -320 F and packaged in special Pluto friendly containers designed for the lengthy trip.
A few hurdles were encountered during this project so far, from Microsoft Licensing questions to environmental concerns , but it has not stopped their enthusiasm to see this project to completion.
"Our tests have shown that snow weighs 26% more on Pluto because of the atmospheric density difference. Large shipments of this frozen white stuff will not only help with the weight of Pluto, it will help to dramatically reduce our datacenter cooling costs for years to come while expunging snow from the Boston area in the process" said Bob Hayes, Media3 co-founder and CEO.
While not directly involved in the Pluto project, Boston based O'Leary Financial is helping to fund the massively expensive venture.
"For me, I'm not concerened with Pluto, it's simply about the money" said Kevin O'Leary (aka Mr. Wonderful), "Clearly snow is worth a lot more on Pluto than it is in Boston, everybody knows that, so I'm happy to provide funding...for perpetual royalties of course."
The datacenter, expected to provide Media3 with enough capacity for at least the next millenium, is now anticipated to be fully operational by April 2016, just ahead of Pluto's next reinstatement hearing before the International Astronomical Union (IAU).
About Media3
Headquartered in Pembroke, MA, Media3 Technologies, LLC is one of the largest private web and application hosting providers in the world. Recognized as an industry leader, they are widely acclaimed for innovative technology and exceptional customer service.
Media3's World Wide Web address is http://www.Media3.net.