Media3 Partners with SmarterTools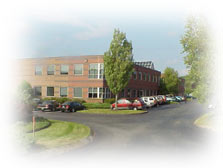 News Release
Media3 Technologies, LLC
North River Commerce Park
33 Riverside Drive
Pembroke, MA 02359 USA
tel +1 800 903 9327
news@media3.net
http://www.media3.net
For Immediate Release
May 1, 2013
CONTACT: Kristin Hayes
Corporate Media
781-826-1213

Media3 Partners with SmarterTools
May 1, 2013 (Boston, MA)-- Cloud Hosting company Media3 Technologies announced today that it has partnered with SmarterTools Inc. to distribute SmarterTools software as an authorized lease-reseller.
Under the terms of the partnership, Media3 will lease the SmarterTools product line, including the SmarterMail mail server, SmarterStats Web log analytics and SEO software, and SmarterTrack customer service software with its existing cloud server offerings.
Media3's network of worldwide resellers and partners will benefit as well with the ability to resell these new services.
"The features in SmarterTools products are nothing short of amazing and we're excited to be able to offer them to our customers so easily." said Bob Caldwell, Media3 CTO.
SmarterMail is a cost-effective Microsoft Exchange alternative, bringing enterprise-level functionality to businesses, ISPs, and Web hosting environments. SmarterTrack is a powerful help desk application built for tracking, managing, and reporting on customer service and communications, including sales and support issues. SmarterStats allows businesses to manage website statistics and SEO efforts in a single application, providing them with the tools needed to make informed decisions and run their online business at maximum efficiency.
About Media3
Headquartered in Pembroke, MA, Media3 Technologies, LLC is one of the largest private web and application hosting providers in the world. Recognized as an industry leader, they are widely acclaimed for innovative technology and exceptional customer service.
Media3's World Wide Web address is http://www.Media3.net.
About SmarterTools
Founded in 2003, SmarterTools Inc. is an information technology management software company based in Phoenix, Arizona. SmarterTools builds a Windows mail server, customer service software, and Web log analytics and SEO software that simplify and automate the day-to-day IT operations of businesses and hosting environments in over 100 countries. Additional information about SmarterTools Inc. and the SmarterTools product line is available at the company website: www.smartertools.com.