Media3 Announces Expansion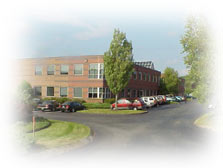 News Release
Media3 Technologies, LLC
North River Commerce Park
33 Riverside Drive
Pembroke, MA 02359 USA
tel +1 800 903 9327
news@media3.net
http://www.media3.net
For Immediate Release
August 25, 1997
CONTACT: Bob Caldwell
Corporate Media
781-826-1213

Media3 Announces Expansion
Finalizes Fiber Optic Connection Arrangements with UUNET
August 25, 1997 (Boston, MA)-- Media3, a leading Internet Presence Provider, announced today the opening of it's new Network Operations Center in Pembroke, MA USA. This state of the art purposed facility has been in the planning stages for some time and will incorporate DS-3 connections from UUNET technologies as well as state-of-the- art networking hardware and software from industry leaders Cisco, and BayNetWorks.
New users and bandwidth hungry applications on the web are causing exponential growth in demand on networks. Network engineers have spent the last few years stitching together heterogeneous workgroup networks into a robust connected enterprise-wide resource. Now, applications and users want more.
Users have come to realize that the Internet and particularly the World Wide Web is not just copywrite and pictures any more. New applications for Electronic Commerce and Conferencing are maturing quickly. IP Multicast and RSVP offer applications developers new tools to bring rich content and advanced communications to the world's desktops.
Media3, confronted with these increasing loads, has developed a plan in conjunction with UUNET Technologies, to ensure the performance of mission critical applications. The new facility, formerly occupied by Fibronics Inc., with its advanced fiber connections exceeds Media3's capacity projections for the next 2 years.
Media3 will begin transitioning employees and equipment on August 28, 1997 and when everything is completed will have one of the most advanced high speed server operations in the world to offer its customers for their Multimedia Network Strategies.
About Media3
Headquartered in Pembroke, MA, Media3 Technologies, LLC is a leading worldwide hosting and web solutions provider with customers in over 60 countries.
MEDIA3's World Wide Web address is http://www.media3.net.
About UUNET Technologies
Headquartered in Fairfax, Va., UUNET Technologies, Inc. is the world's largest provider of Internet services.UUNET's network consists of a global backbone with multiple DS-3 (45 million bits per second) links on all major routes. It has an aggregate capacity well in excess of 5 gigabits per second.Founded in 1987, UUNET is recognized as the first commercial Internet service provider and is a subsidiary of WorldCom, Inc. (NASDAQ:WCOM). UUNET's World Wide Web address is http://www.uu.net.