Media3 Voted Number 1 Webhost Again by Hostindex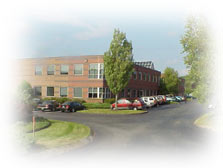 News Release
Media3 Technologies, LLC
North River Commerce Park
33 Riverside Drive
Pembroke, MA 02359 USA
tel +1 800 903 9327
news@media3.net
http://www.media3.net
For Immediate Release
June 6, 2006
CONTACT: Bob Caldwell
Corporate Media
781-826-1213

Media3 Voted Number 1 Webhost Again by Hostindex
June 6, 2006 (Boston, MA)-- Web hosting pioneer, Media3 Technologies, is delighted to announce it's continued recognition as the Number 1 Webhost by the highly regarded industry resource, Hostindex.com.
Media3 has consistently appeared on the Hostindex Top 25 List since 1998 and has steadily hovered at the top, most recently holding the Number 1 spot in March and April. Stringent criteria for placement on the Hostindex list includes feedback from users, features, pricing, financial stability and customer support.
A combination of putting the customer first and a solid financial foundation has enabled Media3 to grow consistently since its inception almost 12 years ago in co-founders' Bob and Joe Hayes' living rooms.
"Winning this award for the third time in four months firmly underscores our status as a true leading provider, providing highly reliable, easy to use and great value webhosting products." said Bob Hayes, CEO of Media3.
Media3 has been consistently recognized as a leading Web hosting provider by other online hosting resources as well. TopHosts.com, Hostreview.com and many others have ranked Media3 as a top 10 provider.
About Media3
Headquartered in Pembroke, MA, Media3 Technologies, LLC is one of the largest private web and application hosting providers in the world. Recognized as an industry leader, they are widely acclaimed for innovative technology and exceptional customer service.
Media3's World Wide Web address is http://www.Media3.net.