Media3 Announces Expansion Into New SAS70 Certified Datacenter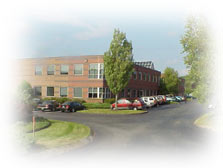 News Release
Media3 Technologies, LLC
North River Commerce Park
33 Riverside Drive
Pembroke, MA 02359 USA
tel +1 800 903 9327
news@media3.net
http://www.media3.net
For Immediate Release
September 23, 2008
CONTACT: Bob Caldwell
Corporate Media
781-826-1213

Media3 Announces Expansion Into New SAS70 Certified Datacenter
September 23, 2008 (Boston, MA)-- Web and application hosting company Media3, announced on Tuesday the immediate opening of their new Datacenter facilities in Rockland, MA.
The addition of this Enterprise Class infrastructure preempts Media3's soon to be released line of Windows 2008 64-bit VPS and Coldfusion VPS hosting accounts which will be housed in the new facility.
"In keeping with our 'Solid Hosting for Serious Business' promise, this state-of-the-art facility provides an impressive leap forward in overall environment and exceeds our capacity expectations for several years to come," says Bob Hayes, Media3 co-founder and CEO.
According to Hayes, the SAS70 certified facility includes the following: N+1 Redundant Engineering, Six Tier-1 bandwidth connectivity providers, biometric and access card controlled physical security, fully redundant data center grade HVAC systems for cooling and humidity control, surge protected telco-grade power feeds, 600 KW diesel generator, centralized UPS Battery Backup System and a pre-action dry pipe fire suppression system.
While some equipment will be relocated, Media3's existing Datacenter and Corporate Headquarters will remain in Pembroke, MA. Their network of worldwide resellers and partners will benefit as well with the ability to now resell space and services within any of Media3's datacenter locations.
About Media3
Headquartered in Pembroke, MA, Media3 Technologies, LLC is one of the largest private web and application hosting providers in the world. Recognized as an industry leader, they are widely acclaimed for innovative technology and exceptional customer service.
Media3's World Wide Web address is http://www.Media3.net.