Media3 Announces New cPanel v11 Hosting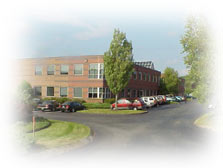 News Release
Media3 Technologies, LLC
North River Commerce Park
33 Riverside Drive
Pembroke, MA 02359 USA
tel +1 800 903 9327
news@media3.net
http://www.media3.net
For Immediate Release
February 12, 2008
CONTACT: Bob Caldwell
Corporate Media
781-826-1213

Media3 Announces New cPanel v11 Hosting
February 12, 2008 (Boston, MA)-- Web hosting pioneer Media3 Technologies announced on Tuesday that it has launched a new value priced line of hosting plans integrated with the latest version of the popular cPanel hosting controller.
According to Media3, their new offering, utilizing cPanel 11 integrated into their own i-Quantum control panel, creates the most reliable, high-performance, and feature packed Linux hosting account at an affordable price range. Although extremely powerful, cPanel is very simple to use and includes integrated help and video tutorials throughout
"With cPanel's stylish design, user-friendly interface and rich features, these accounts are designed with today's budget conscious small business in mind." says Bob Hayes, Media3 co-founder and CEO. "cPanel is a great company to work with and we're excited to be able to extend their technology to our customers. "
Starting at $6.95 per month, with the first 3 months free, these new accounts include options and features designed to give customers complete and immediate control over their web sites such as instant setup, user management, email management, powerful anti-spam features, web-based file management and more.
Media3's network of worldwide resellers and partners will benefit as well with the ability to resell and bundle these new cPanel based accounts.
About Media3
Headquartered in Pembroke, MA, Media3 Technologies, LLC is one of the largest private web and application hosting providers in the world. Recognized as an industry leader, they are widely acclaimed for innovative technology and exceptional customer service.
Media3's World Wide Web address is http://www.Media3.net.