Media3 Launches ColdFusion 2016 Cloud Services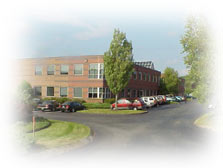 News Release
Media3 Technologies, LLC
North River Commerce Park
33 Riverside Drive
Pembroke, MA 02359 USA
tel +1 800 903 9327
news@media3.net
http://www.media3.net
For Immediate Release
February 16, 2016
CONTACT: Bob Caldwell
Corporate Media
781-826-1213

Media3 Launches ColdFusion 2016 Cloud Services
February 16, 2016 (Boston, MA)-- In unison with Adobe's release of ColdFusion 2016, cloud hosting company Media3 today announced the launch of their ColdFusion 2016 Cloud offerings. According to Media3, overall performance enhancements in this new release , combined with their cloud environment, allow existing applications built with ColdFusion to run up to 30 percent faster.
In addition, an all-new API management tool now allows ColdFusion users to quickly move APIs from concept to production, and a new security code analyzer automatically detects and mitigates potential code vulnerabilities in real-time. With new pdf capabilities, web developers can now give users more control when generating PDFs from within ColdFusion applications, including new features like native sanitation and redaction.
"With such dramatically improved performance and new features, ColdFusion 2016 is a must-have release for every ColdFusion developer " says Steve Rodden, Media3 COO , "and our Enterprise Cloud environment is the best place to benefit from the enhancements."
By rapidly supporting this latest edition, Media3 is keeping with it's commitment to provide the most up to date stable editions of new products as they are released.
To celebrate ColdFusion's recent 20 year anniversary, as well as Media3's own recent 20 year milestone, they are offering a 20% discount to all new customers for a limited time on any of their ColdFusion based server options.
Their new accounts include options and features designed to give customers complete an immediate control over their ColdFusion 2016 environment such as instant provisioning, full cfadmin access, user management, email management, powerful anti-spam features and more all manageable from their web and mobile based app.
Media3's network of worldwide resellers and partners will benefit as well with the ability to resell and bundle ColdFusion 2016 based accounts.
About Media3
Headquartered in Pembroke, MA, Media3 Technologies, LLC is one of the largest private web and application hosting providers in the world. Recognized as an industry leader, they are widely acclaimed for innovative technology and exceptional customer service.
Media3's World Wide Web address is http://www.Media3.net.