Media3 Announces Adobe ColdFusion 2023: Now Available on the Azure Marketplace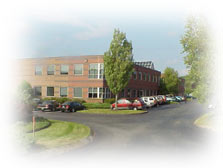 News Release
Media3 Technologies, LLC
North River Commerce Park
33 Riverside Drive
Pembroke, MA 02359 USA
tel +1 800 903 9327
news@media3.net
http://www.media3.net
For Immediate Release
June 6, 2023
CONTACT: Bob Caldwell
Corporate Media
781-826-1213

Media3 Announces Adobe ColdFusion 2023: Now Available on the Azure Marketplace
June 6, 2023 (Boston, MA)-- Media3, a leading cloud solutions provider, is excited to announce the availability of Adobe ColdFusion 2023 on the Azure Marketplace. Published in partnership with Adobe, this groundbreaking latest release of ColdFusion is now seamlessly integrated into the Marketplace, expanding its reach and offering developers and businesses unparalleled accessibility and convenience.

Adobe ColdFusion has been the go-to platform for web application development for over two decades, equipping developers with a comprehensive suite of tools and features to create dynamic and scalable applications quickly and efficiently. With the introduction of Adobe ColdFusion 2023, developers can harness enhanced capabilities and unrivaled integration options on the Azure platform, empowering them to unlock even greater potential and deliver exceptional applications.

The integration of Adobe ColdFusion 2023 into the Azure Marketplace brings a multitude of benefits to developers and businesses seeking a flexible and reliable development platform.

The combination of Adobe ColdFusion 2023 and Azure's robust infrastructure allows developers to achieve unparalleled performance and scalability for their applications. Businesses can effortlessly handle increasing workloads, ensuring optimal user experiences across the board.
"We are thrilled to announce the integration of Adobe ColdFusion 2023 into the Azure Marketplace," said Steve Rodden, Media3 VP of Sales. "This collaboration presents a remarkable opportunity for ColdFusion developers, empowering them with a seamless and powerful platform to create exceptional web applications. By merging the strengths of Adobe ColdFusion with Azure's cloud infrastructure, we enable developers to build scalable, high-performing applications faster and more efficiently than ever before."
Available now in multiple OS flavors (Windows, RedHat, Ubuntu, AlmaLinux), Adobe ColdFusion 2023 can be enabled in just a few clicks for deployment on the Azure platform.
About Media3
Media3 is a trusted Adobe partner with over 28 years of experience in providing ColdFusion Enterprise hosting.
Recognized as an industry leader, they are widely acclaimed for innovative technology and exceptional customer service.

For more information about Media3's ColdFusion cloud services or to learn more about the new Azure Marketplace templates, visit the company's website or the Azure Marketplace at https://azuremarketplace.microsoft.com
Media3's Web address is https://www.Media3.net.