Media3 Launches Azure Marketplace Images for Adobe ColdFusion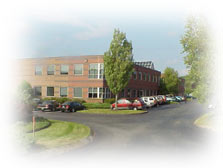 News Release
Media3 Technologies, LLC
North River Commerce Park
33 Riverside Drive
Pembroke, MA 02359 USA
tel +1 800 903 9327
news@media3.net
http://www.media3.net
For Immediate Release
April 4, 2023
CONTACT: Bob Caldwell
Corporate Media
781-826-1213

Media3 Launches Azure Marketplace Images for Adobe ColdFusion
April 4, 2023 (Boston, MA)-- Media3, a long-term Adobe partner, announced the release of new Azure Marketplace images for ColdFusion, ahead of the ColdFusion Summit in DC on April 6. Published in partnership with Adobe, the new images are designed to help developers easily deploy ColdFusion applications on the global Azure platform, which will help reduce deployment time and costs.

Adobe ColdFusion is widely recognized as a powerful platform for developing data-driven and dynamic web applications. As more businesses are turning to cloud computing for application deployment, the demand for ColdFusion in the cloud has surged. With the new Azure Marketplace images from Media3, ColdFusion developers can now easily deploy their applications in the Azure cloud.

"We're excited to announce the launch of our new Azure Marketplace images for ColdFusion," said Bob Hayes, CEO of Media3. "With these images, developers around the world can now easily deploy ColdFusion applications on the Azure platform with just a few clicks, making it more accessible and affordable for businesses."

Available in multiple OS flavors (Windows, RedHat, Ubuntu, AlmaLinux),the new images are available now, and come ahead of the highly anticipated release of ColdFusion 2023, which is set to bring new enhancements and features to the platform. Media3 is dedicated to keeping up with the latest advancements in ColdFusion technology and is working to ensure that all developers will be able to take full advantage of the new features in the upcoming release.
"ColdFusion 2023 is going to bring some exciting new features to the platform, including better performance, enhanced security, and native GraphQL capabilities," said Hayes. "We're thrilled to see the platform continuing to evolve and improve, and we're looking forward to helping developers take full advantage of the new features."
About Media3
Media3 is a trusted Adobe partner with over 27 years of experience in providing ColdFusion Enterprise hosting.
Recognized as an industry leader, they are widely acclaimed for innovative technology and exceptional customer service.

For more information about Media3's ColdFusion cloud services or to learn more about the new Azure Marketplace templates, visit the company's website or the Azure Marketplace at https://azuremarketplace.microsoft.com
Media3's Web address is https://www.Media3.net.