---
"When you don't try to sell a customer on cloud, you'd be surprised how much cloud you can sell."
---
At Media3, we don't sell cloud hosting. We help businesses and organizations buy it. What's the difference? A big one actually.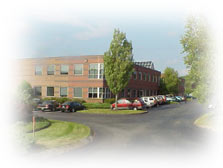 When we help you buy cloud services, we listen carefully to what you have to say, we listen to what you want and your business needs, today and in the future. Then we make professional recommendations and help you find the right solution with the right budget. Honestly, patiently, and without pressure.
It's worked for us. Our customers tell us they love our approach. Combine it with our world class infrastructure and award winning 24/7/365 support, and you can understand why customers come to us and stay with us year after year.
Sold? ... We thought you might be.
Outstanding Reliability
Media3 has been a leader in developing best-of-breed hosting solutions since 1995.
100% Satisfaction Guaranteed
All Media3 services carry a 30 day money back guarantee.
---
Corporate Headquarters:
Media3 Technologies, LLC
33 Riverside Drive
North River Commerce Park
Pembroke, MA 02359 USA
800-903-9327
World Class Customer Care
We take pride in our customer service and strive to earn your business everyday. Our Operations Center is staffed 24x7x365 by trained system experts and customer service reps standing by to handle your call or email. Customer Centric, E-Business Focused.
---
Technology Leader
We are constantly testing and adding new services to bring more options to your web development efforts. As one of the first hosting companies to offer Windows Hyper-V Hosting, Windows 2022 Hosting, Adobe's Coldfusion 2023 Hosting, Microsoft SQL 2022, and many others, you can count on us to keep you and your site on the forefront of web technology.