A WebHosting Pioneer...
Founded in 1995 , we have grown into one of the largest web and application hosting companies in the world due in large part to our staff's commitment to quality customer service.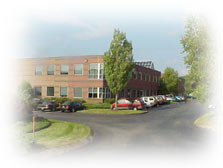 Whether you're just starting and looking for a simple web presence or you're an advanced website developer looking to integrate e-commerce and databases into your site, you'll find that we have the services, tools and staff to help you every step of the way.



Outstanding Reliability...Stability
Media3 has been a leader in developing best-of-breed hosting solutions since 1995. We are privately held and have been profitable since inception. You can rest easy knowing that Media3 will be there for your business.


100% Satisfaction Guaranteed...
All Media3 services carry a 30 day money back guarantee.



Corporate Headquarters:
Media3 Technologies, LLC
33 Riverside Drive
North River Commerce Park
Pembroke, MA 02359 USA
800-903-9327





World Class Customer Care...

We take pride in our customer service and strive to earn your business everyday. Our Operations Center is staffed 24x7x365 by trained system experts and customer service reps standing by to handle your call or email. Customer Centric, E-Business focused.




Technology Leader...
We are constantly testing and adding new services to bring more options to your web development efforts. As one of the first hosting companies to offer Windows Hyper-V Hosting, Windows 2008 Hosting, Adobe's Coldfusion 10 Hosting, Microsoft SQL 2012, and many others, you can count on us to keep you and your site on the forefront of web technology.

Giving Back...
We currently help hundreds of non-profit organizations such as
http://www.NationalBreastCancer.org
http://www.Organtx.org
http://www.Teamharmony.org
to utilize the internet by providing free or reduced cost services. If you think that your organization can benefit, feel free to call on us.
---